The Austin Kyle Advantage
How Austin Kyle Rusert Lists Pittsburgh Real Estate:
Clients often ask how to get top dollar for their home. These are some services that we offer and steps we will go through to ensure your listing hits the market as "hot listing." Again, don't take our word for it, take our clients. Many of Austin Kyle Rusert's listings have been on the Pittsburgh market an average of 3 days, it's also not uncommon for our listings to have multiple offers.
Our high-end Pittsburgh listings are featured in our Coldwell Banker Global Luxury Collection. These listings are dispersed internationally to hundreds of specialty real estate websites around the globe including www.coldwellbankerluxury.com. They are also featured in our Global Luxury magazine, your listing will be featured among other prestigious homes in the United States:
Many of The Rusert Group's sellers have been pleased to see that their home was featured in several well known media outlets. Some of Austin Kyle Rusert's listings have been featured on For the Love of Old Houses (3+ Million Facebook Followers), The Week Publication, & The Pittsburgh Post Gazette.
Depending on how unique the listing is, we can do a press release. You may have seen Austin Kyle Rusert's listings featured in various publications.
Marketing:
Home Staging – With great experience in interior design, Austin Kyle Rusert offers complimentary home staging tips and tricks to get your home ready for the market. Sometimes we will need to declutter a room, rearrange furniture, and add decorative items such as plants or paintings. "I show homes everyday, I know what buyers want to see when they come through your house". Too many agents list homes when they are not ready for the market, we will work hard to ensure your property is being presented properly.
Professional Photography & Virtual Furnishing – Our listings are featured with high-quality professional photos, sometimes we will even virtually furnish a room that is vacant to help buyers see what it would look like finished.
Drone Photography – Drone photography is sometimes used when we want to showcase certain bird's eye views of the house and or location.
Example: Past Listing of Austin Kyle Rusert's in Shadyside (Pittsburgh)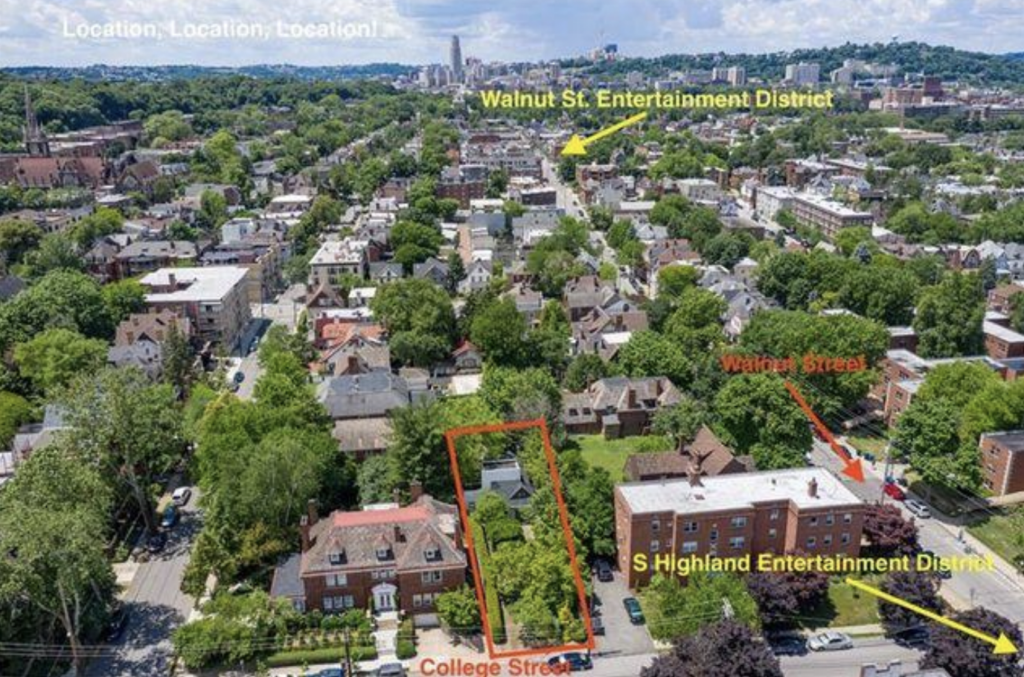 Guided Video Tour – For homes in our Global Luxury Collection we will do a guided video walkthrough of your home presented by Austin Kyle Rusert (see examples).
Professional High-Quality Brochures – We produce beautiful high-quality brochures that are distributed to buyers when they come to view your home.
Internet Marketing Campaign – Your home will be featured on over 1,000 real estate websites throughout the world through the Multiple Listing Service. In addition, it will be featured on all Coldwell Banker affiliated websites and pittsburghmoves.com. Coldwell Banker is the largest real estate brokerage in the world.
High Quality "Just Listed" Mailers – We send beautiful high-gloss color brochure mailings out to tons of nearby homes. You never know who knows someone that your house would be perfect for.